Tuggitt is the pet harness designed specifically with the active pet owner and their trusty best friends in mind. Our design incorporates innovative materials that are not only practical and stylish but also keep safety a top priority.
Tuggitt is made to be the most secure, high impact harness ideal for outdoor explorations, service animals and highly active canines.
Product Features:
Built in Retractable Leash
Locking Ring
Water Resistant Pocket
Reflective Logo
Padded Chest Support
Quick Release Mechanism
Rescue Handle
Designed and Protoyped in the USA
Contributing Designers:
​

LET US BRING YOUR IDEAS TO REALITY.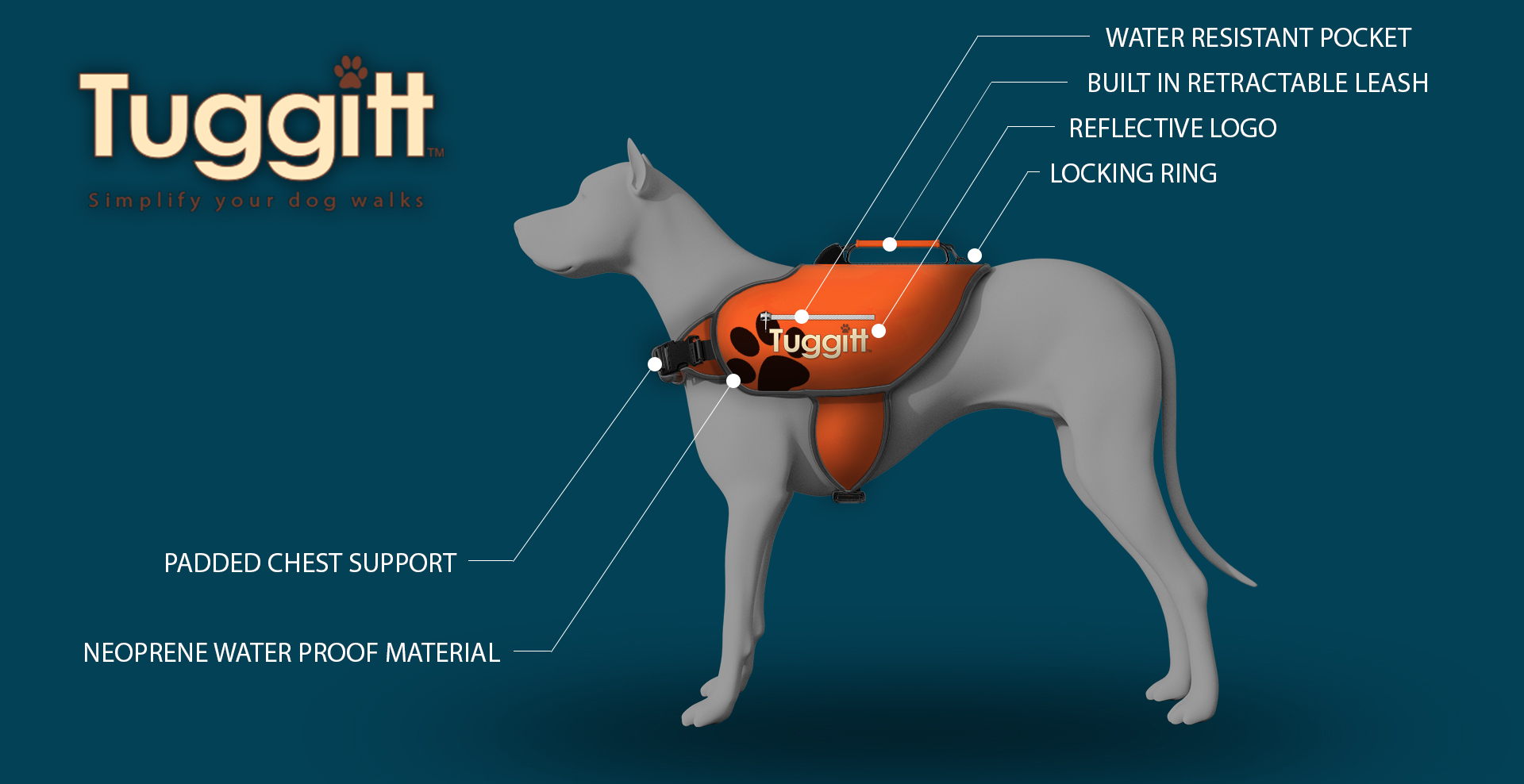 Save
Save
Save
Save