[vc_row][vc_column][vc_column_text]
We'd like to take some time out of your day to talk about another successful product thats come in and out of our doors; the Sud Stud. Our friend Dale Lin came to us with an idea. A soap sleeve product that would drastically cut down on how much soap it used, while optimizing any and all scrubbing done with the sleeve.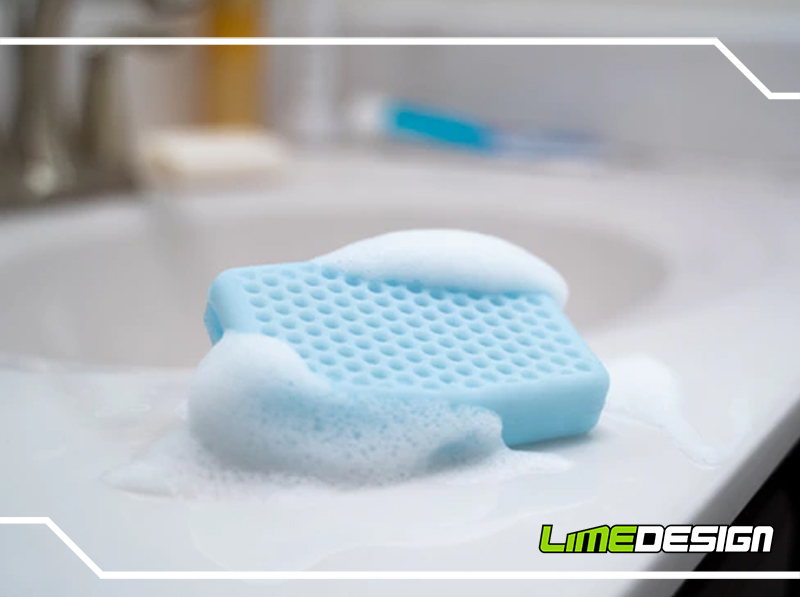 We came up with several concepts and drafts before Dale settled on one; a silicone made soap sleeve that would do exactly what Dale had in mind. Its comfortable, flexible, scrubs, and cuts down on soap usage. We prototyped the Sud Stud in-house using a rubber-like material on our 3D printers to test it. When we had our winner, one of our industrial designers made a mold for the product. Our new silicone mold for the Sud Stud was complete, and allowed us to create a few silicone prototypes for the client to have as a fully functional prototype to show to potential investors.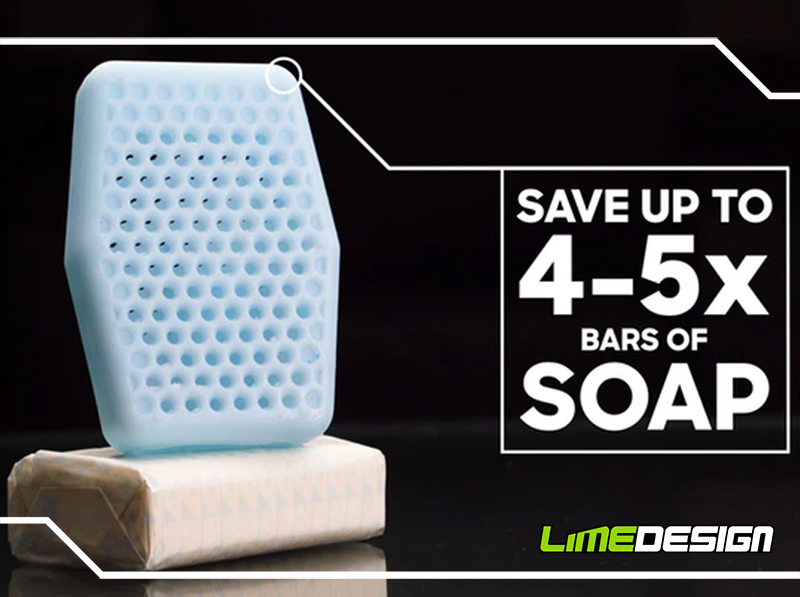 Our silicone molded prototype held true to Dale's idea, and could house several popular soap bar brands of different shapes and sizes. Dale would go on to use this prototype to launch his Kickstarter crowd funding campaign, complete with photorealistic 3D renders and animations we provided to aid in his marketing campaign. His Kickstarter completely crushed his $14,000 goal by instead achieving over $57,000 on the platform. After successfully being funded on Kickstarter, Dale then continued taking pre orders on IndieGogo while the product was being manufactured. We are happy to report that Dale has made over $100,000 in sales.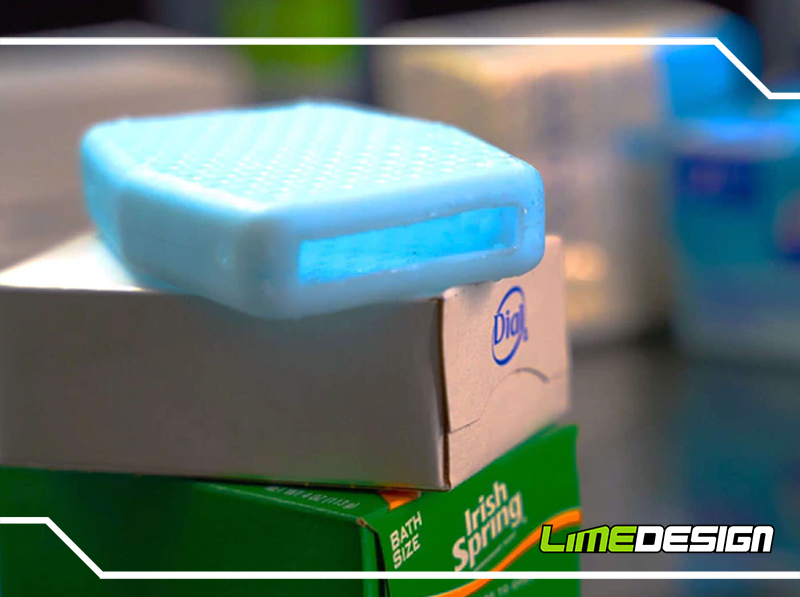 Dale's story is proof hat crowdfunding truly works, and can not only fund your idea, but take it way beyond your expectations if the campaign is properly organized.
You can see more of our work on the Sud Stud by clicking here.
And you can see Dale Lin's Kickstarter for the Sud Stud by clicking here.
And you can see Dale Lin's IndieGogo for for the Sud Stud by clicking here.
Looking to bring that new idea to market? Contact us by clicking here to set up a discovery meeting.
[/vc_column_text][/vc_column][/vc_row]