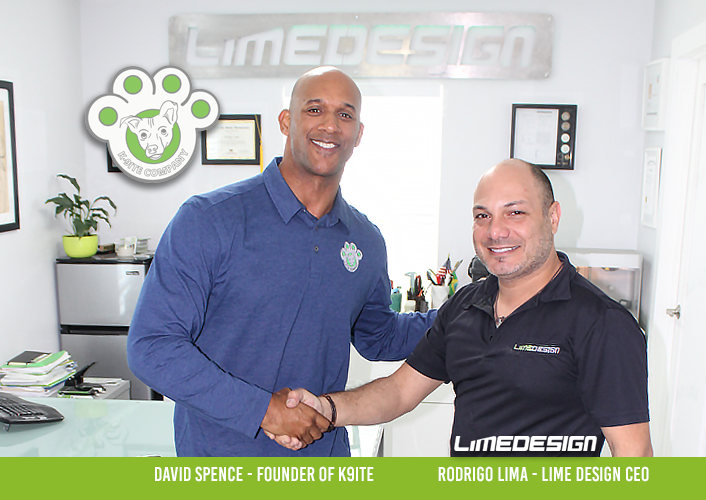 At Lime Design, we've had the pleasure of working on many products over the years – and with plenty of success stories. Today we met with David Spence to catch up and learn more about his success with his product, the K9ite, an LED safety dog light.
The K9ite came through our South Florida doors as a rough idea. David came to Lime Design to refine his product idea. We worked with him to create a fully functioning proof of concept prototype. We created a rapid prototype mold which we 3D printed with our in-house 3D printers. We also spent extensive time working on the electronics for the bright LED glow as seen in the below pictures, to create a product that was long lasting, while still maintaining high visibility. We also helped David acquire utility patents, which allowed him to later negotiate a licensing deal.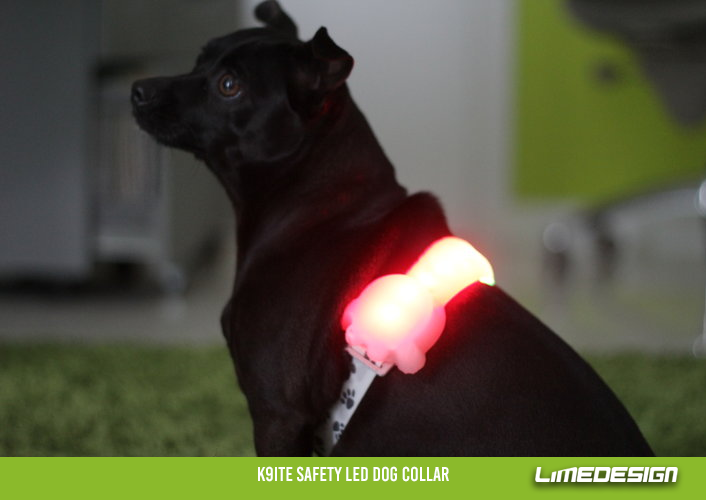 To make a great product, it takes a solid idea with an excellent product design team, and David is a prime example of an inventor on a shoestring budget, that with enough perseverance turned his idea into a reality. He began by interviewing for Shark Tank and other reality invention television shows. His first breakthrough came with his TV appearance on a well known show – Entrepreneur Elevator Pitch.
Entrepreneur Elevator Pitch gathers inventors far and wide for their ideas. They're given 60 seconds to pitch their idea and garner the interest of the inventors and judges, which can lead to having their product funded. However. he turned it down in favor of finding a better deal.
See the video below, you can find David at 6:54-13:55.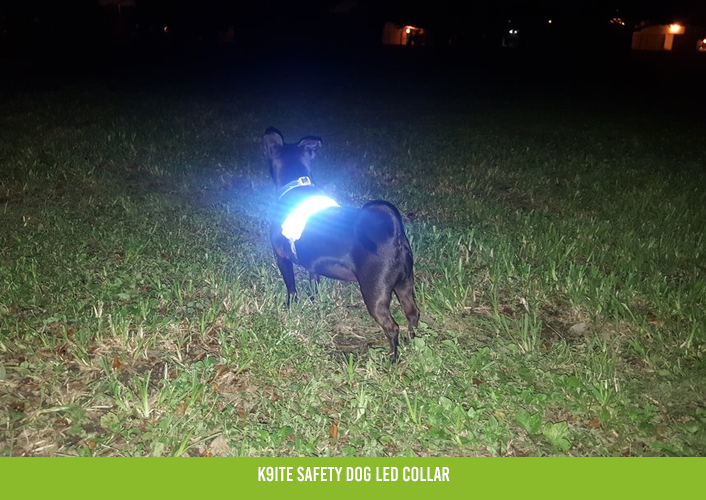 David is now competing in another inventor reality TV show, Edison Nations Everyday Edisons, involved candidates all competing with their inventions to see who would be chosen at the end of the season, and David came out on top. This episode is to be aired on Amazon Prime, February 2020 – with the product following quickly behind.
David's story is proof that everyday inventors can create the next big idea on a shoestring budget. We can help you make your product a reality. Don't wait on your idea. Get in contact with us for a free quote today, Click here to get a free quote!